11 MOST BEAUTIFUL TRAINS IN EUROPE UNDER THE RESPONSIBILITY OF CONDE NAST JOHANSENS. VERY "SLOW JOURNEY".
From London to Venice, from Leon to Santiago de Compostela or from Glasgow to Mallaig … Bucolic and soothing intersections, poetic and romantic landscapes, rural scenes … About "slow travel", which is more revered by the planet, certainly news and à la carte from the famous English guide Condé Nast Johansens:
 VENICE SIMPLON ORIENT-EXPRESS. FROM LONDON TO VENICE.
 WEST HIGHLAND LINE. SCOTLAND. FROM VOICE TO MALLEG THROUGH FORT WILLIAM.
 SEVEN LINE. FROM CLERMON-FERRAN TO NIMA.
 LAZY DU FOOL. PORTUGAL. FROM THE PORT TO THE BEGINNING.
 LONDON – EDINBURGH.
 THE TRANSCANTABRICO CLASSICO. SPAIN. FROM LEON TO SANTIAGO DE COMPOSTELL.
 NORTH YORK MOORS RALWAY. ENGLAND – NORTH YORKSHIRE. FROM WHITBEY TO PICKERING.
 TRENINO VERDE. SARDINIA. FROM PALAU TO TEMPIO.
 FESTINIOG RAILWAY. Wales. FROM PORTMAUD TO BLENAU FESTINIOG
 CINQUE TERRE IN ITALY
 canes IN MONACO
VENETIAN SIMPLON ORIENT-EXPRESS
From London to Venice via France.
Two old trains, the British Pullman Belmond and the Orient Express Venice Simplon or the Golden Age of traveling through meadows and hills from the Italian Dolomites to Venetian waters. Enjoying a martini, bubbles and a lobster. Luxurious private compartments decorated with Art Deco lampshades, precious wood, luxurious fabrics and damask linen.
Recommended hotels in London: 11 Cadogan Gardens, The Guardsman and The Mandeville Hotel, all located near Victoria Station, where the British Pulman Belmond departs.
Recommended hotels in Venice: Ca 'Sagredo Hotel, Madama Garden Retreat, Palazzo Morosini Degli Spezieri, Venissa Wine Resort Hotel, Ca' Maria Adele and Hotel Corte di Gabriela, which are easily accessible from Santa Lucia Station, where VSOE arrives.
WEST HIGHLAND LINE
Scotland, from Glasgow to Malley via Fort William.
The famous steam trains of the Royal Scotsman and Jacobites travel from Glasgow along the River Clyde and then travel through the extraordinary landscapes of Scotland, one of the wildest in Britain. Moors, steep plateaus, isolated lakes, glimpses of the coast, Ben Nevis and ruined castles … Noble deer outnumber locals, and the Glenfinnan Viaduct is reminiscent of Harry Potter movies.
Recommended hotels:
Crossbasket Castle is a 30-minute drive from Glasgow Queen Street Station.
Inverloche Castle, just 10 minutes from Fort William Station.
SEVEN'S LINE
From Clermont-Ferrand to Nimes
This train, especially appreciated by engineering enthusiasts, wanders between many bends and steep hills, crosses 106 tunnels and a thousand bridges, including the 46-meter-high Chamborigo viaduct and its 41 arches. Travel to the heart of the wild countryside of Seven, vineyards, chestnut forests of Seven and Allier National Park.
Recommended stops near Nimes: Domaine de Biar, one hour to the west and Coquillade Provence Resort & Spa, 1:30 to the east.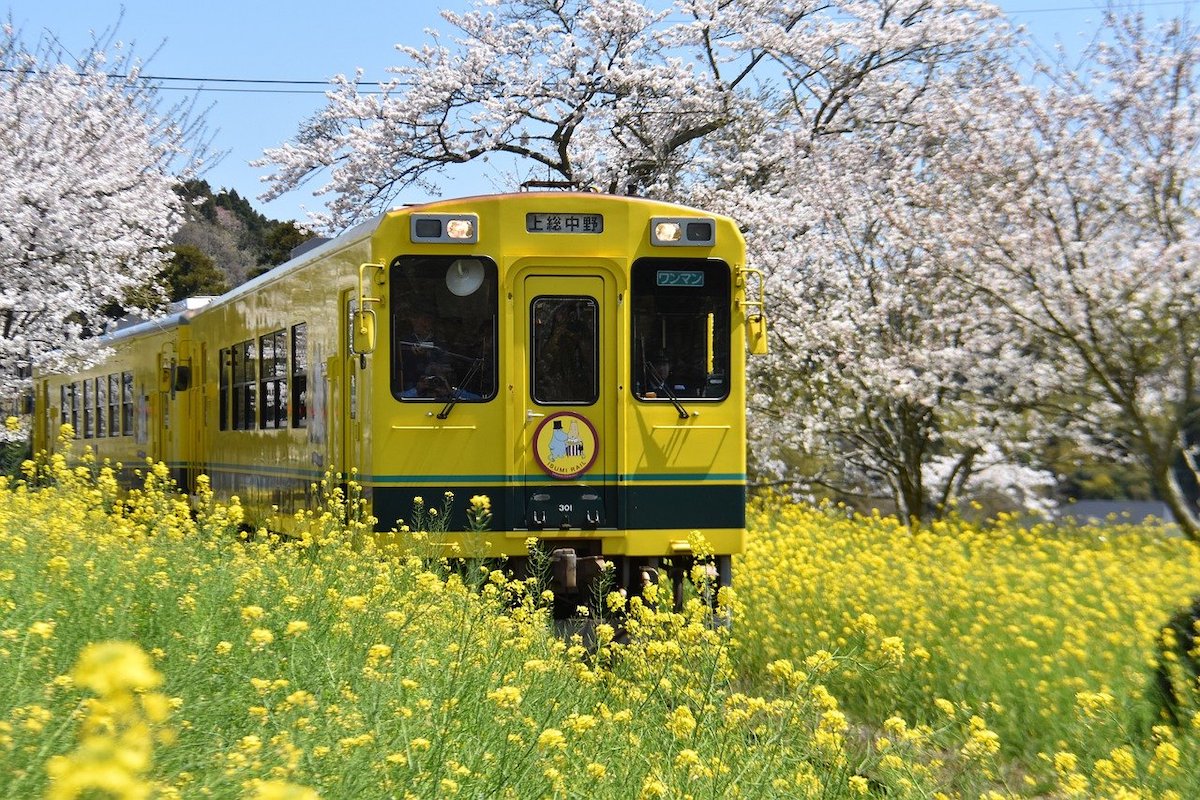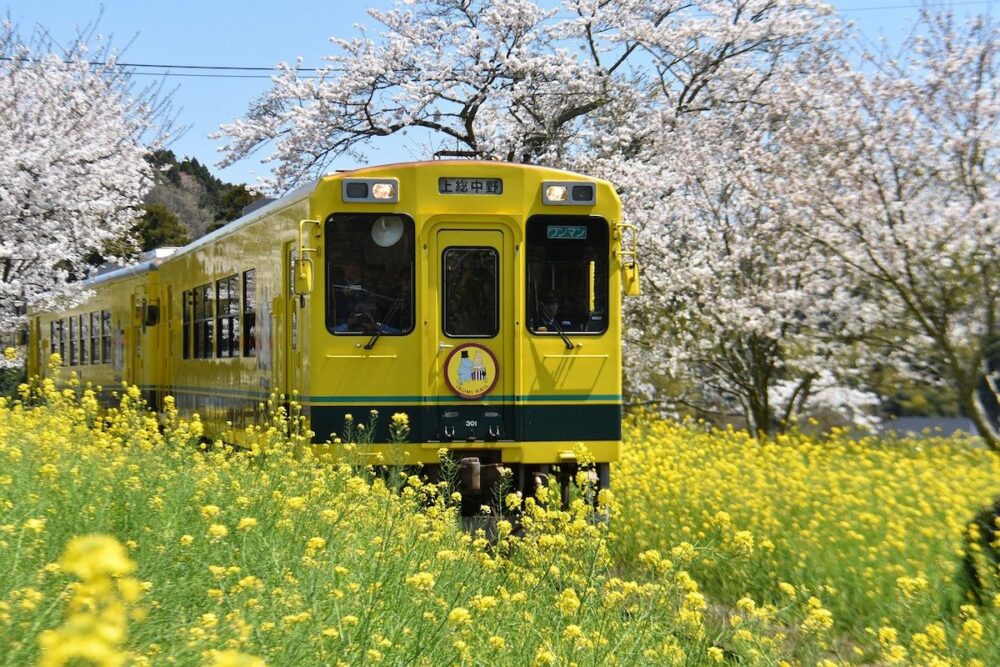 LINJA DU DURU
From Porto to Pocinho in Portugal.
Linha do Douro will take us from Porto to the heart of Portugal. He crosses rocky landscapes, wine estates, ponds and spectacular gorges around Regua before arriving at the very beautiful Pingyao Station with its azulejo-covered walls. A UNESCO World Heritage Site in Koa is just a 10-minute walk away.
Recommended hotels in Porto: Torel Palace Porto, Torel Avantgarde, The Lodge Wine & Business Hotel, Porto Pa Départlácio Hotel by The Editory and Vila Foz Hotel & Spa, less than 30 minutes from Contumil station, departure point.
LONDON – EDINBURGH
London's North East Railway (LNER) runs from Kings Cross Station to Edinburgh-Weverley in just 4 hours and 16 minutes, with stops in Peterborough, York, Durham, Newcastle upon Tyne and Berwick upon Tweed. The train runs on the Velvin Viaduct for 17 minutes. Book a seat on the right side of the train to fully experience the diversity of London's suburbs and admire the Gothic York Minster.
Recommended hotels in London: Kimpton Fitzroy London 10 minutes by taxi from King's Cross.
Middle eight, 15 minutes drive.
THE CLASSIC TRANSCANTABRICO
In Spain from Leon to Santiago de Compostela
The legendary El Transcantábrico with four carriages is the oldest tourist train in Spain. The promise of a luxurious trip. It runs along the northern coast of Spain, the Bay of Biscay and, in particular, stops in Bilbao for the Guggenheim Museum, in Santander and sometimes in the UNESCO Biosphere Reserve in the Picos de Europa National Park.
Recommended hotels near Leon: Palacio de Luces by CoolRooms Manor Hotels in the north and Castilla Termal Valbuena two hours in the south.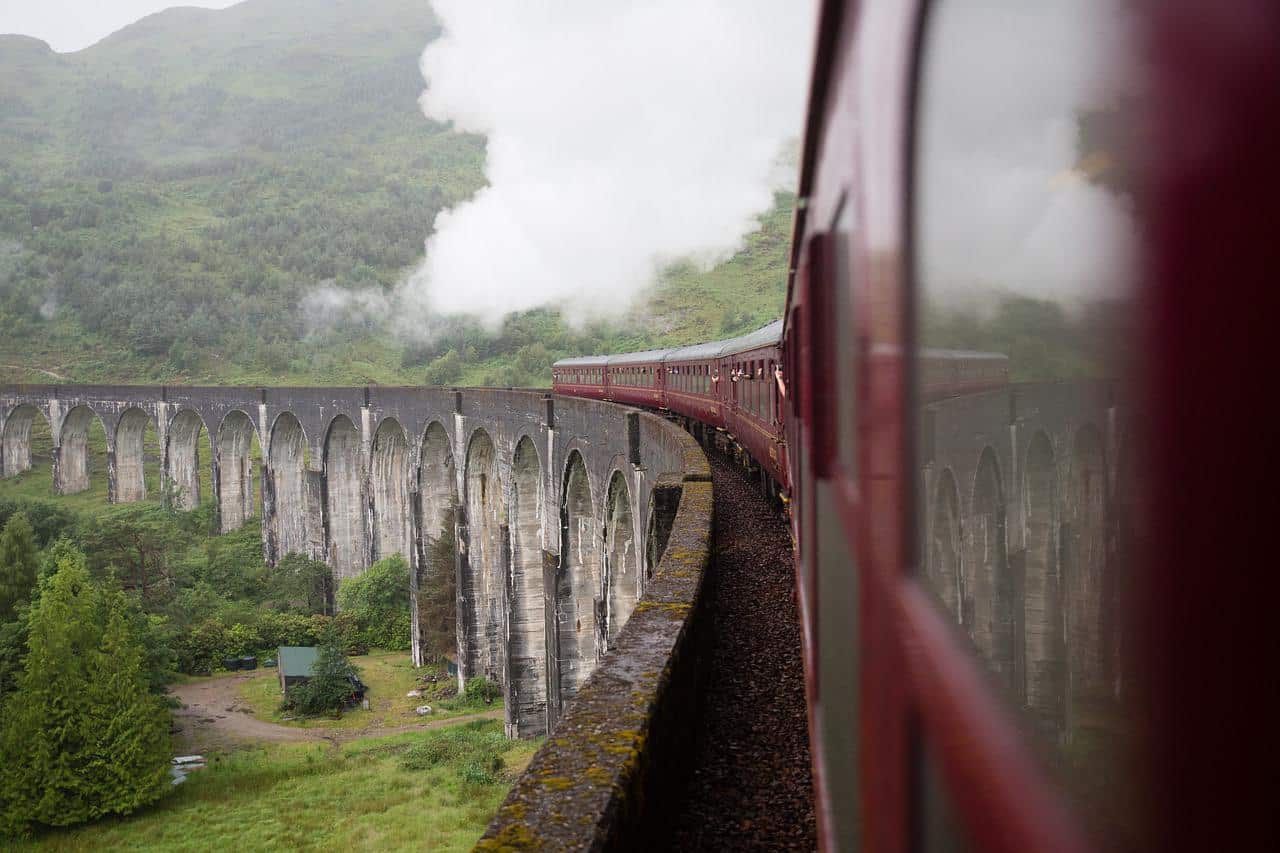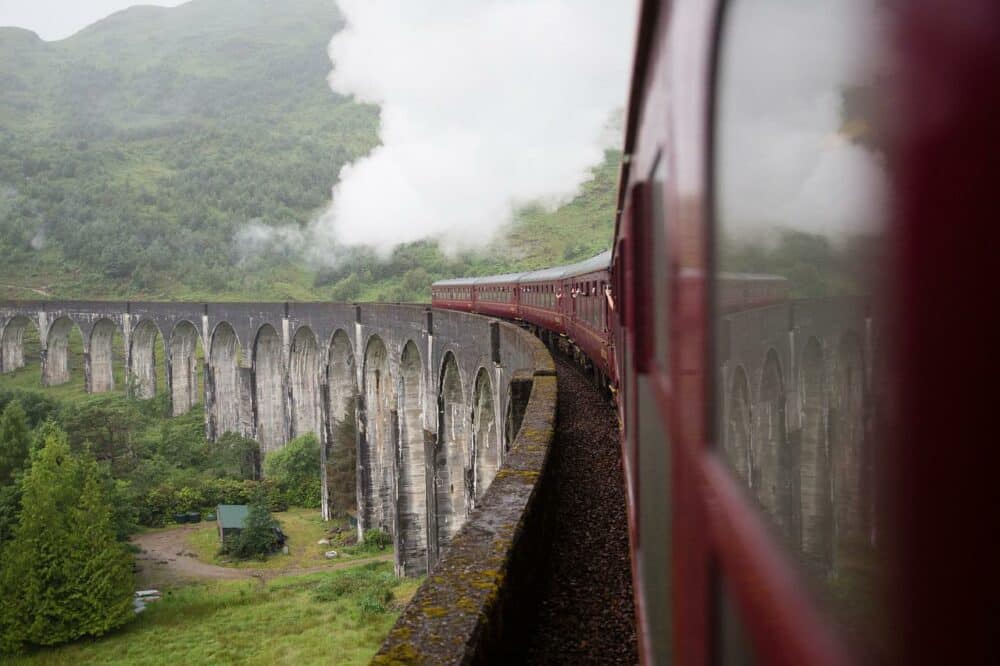 NORTH YORK RAILWAY
North Yorkshire, from Whitby to Pickering
Opened in 1836, this locomotive is a must for anyone who appreciates fine technology and country charm. It crosses the North York Moors National Park from Whitby with a beautiful view of the windy valleys covered with heather. Despite the fact that it is a hundred years old, but it is equipped with powerful technology, the undulating swamps are not a problem. The Goathland Station stop in the first Harry Potter film is aptly known as Hogsmeade Station.
Popular Hotels near Pickering: Grand, York, 45 minutes south and Grantley Hall, just over an hour west
TRENINO VERDE
In Sardinia, from Palau to Tempio
The small green Trenino Verde train takes you on a scenic tour of northern Sardinia. Departing from Palau by the sea, it meanders through wild forests, granite and cork groves to Tempio, a fun attraction where the driver can jump out of his cabin to move sheep along the line or stop traffic at railroad crossings. From June to September.
Recommended hotels near Palau: Villa del Golfo Lifestyle Resort, less than 20 minutes from Palau and Cascioni Eco Retreat, 5 minutes away.
FESTINIOUS RAILWAY
Wales, from Portmadogo to Blanau Festinioga
This single-track Ffestiniog Railway, operated by the world's oldest independent railway company, has been around for almost 200 years. It runs through Snowdonia National Park and its collection of steam trains. A journey that mixes rivers, lakes and waterfalls, mountains, pastures and ancient forests, which takes us from the port of Portmadoga to the city of Blaenau-Ffestiniog, famous for its shale mining.
Recommended stop near Blaenau Ffestiniog: Palé Hall, about 40 minutes east.
CINQUE TERRE
On the Ligurian coast of Italy, from Levanto to Spice
The five charming villages of Cinque Terre are conveniently connected by a train that runs along the Italian Riviera. Four minutes of travel between each village (Monterosso, Vernazza, Corniglia, Manarola and Riomaggiore), along the coast, alternating turquoise sea, tunnels and spectacular views of candy-colored houses.
Recommended stops: the luxurious Villa Gelsomino Seaside is one hour north of Levanto.
Locanda al Colle 45 minutes south of La Spezia.
FROM DERRY / LONDONDER TO COLLARINE
In Northern Ireland, from Derry / Londonderry to Coleraine.
This railway line runs along the pristine shoreline along the River Foyle and Benon Beach. Stunning views of Downhill Rock, the mighty Bineven Mountain through one of Ireland's longest railway tunnels. Various fauna, habitats, such as peregrine falcon.
Featured Hotel near Coleraine: Galgorm, 30 minutes south of the train station.
FROM CANNES TO MONACO
This double-decker train runs along the Cote d'Azur from Cannes to Ventimiglia. It offers breathtaking views of the beach and the Mediterranean Sea. A giant white marble cave connects Monaco Station with the beautiful city of Nice.
Recommended steps:
– Near Cannes: Le Domaine du Mas de Pierre is located 30 minutes inland.
– Near Monaco: Château Eza, 12 minutes by car.
For more than 39 years, Condé Nast Johansens, Vogue, Condé Nast Traveler, GQ, Vanity Fair, etc., has published 2 manuals printed on recyclable paper, LUXURY HOTELS 2022 and LUXURY SPAS 2022, to help people discover about 400 luxury hotels, restaurants and spas, some of the best in the world. Condé Nast Johansens relies on its team of 25 "LOCAL EXPERTS" located around the world.