Sierre-Zinal is approaching 50 candles, but the mythical and symbolic Swiss race remains without a single wrinkle.
This 2022 crop, registered on the WMRA World Mountain Running Championship calendar and the Golden Trails Series (GTWS) calendar, promises to be at a very high level once again.
The 31 km program departs from the Sierra in a valley (560 m) to arrive in Zinal at 1675 m, a valley dominated by 5 peaks of 4000 m with 2200 m D+ and 1100 m D-.
Kilian Jornet and Jonathan Albon against the Africans
If we find at the start the record holders Kilian Jornet (2 hours 25 minutes 35 minutes 35 minutes in 2019) and Maude Mathis (2 hours 49 minutes 20 minutes 20 minutes 20 minutes 20 minutes 20 minutes 20 minutes 20 minutes 20 minutes 20 minutes in 2019 ), he will face them with a strong delegation of Kenyan athletes who have won all the races and records for mountain races. racing since the start of the summer – a look back at Sierre-Zinal 2019
Undoubtedly these are the 2 biggest favourites, Kilian Jornet has 8 wins in 10 starts, but he is coming back from the hard rock he won and preparing for the UTMB® in 2 weeks, he will probably be less ready than in 2019, but remains formidable, especially if on he will be attacked.
2019 World Trail Champion, Jonathan Albonwill become one of his main rivals, the winner of the Mont Blanc Marathon and the Stranda Fjord Race 2022.
Also follow Robbie Simpson always well placed in this race, the profile of which suits him, as well as the race specialists Cesare Maestri, Remy Bonnet, Jan Margarit, Francesco Puppi, Yakov Askin, Rui Ueda, recent European champion Maximilian Drion, Petter Engdahl and The Innerhofer brothers.
You will also have to count on a beautiful French delegation with the 2022 European champion in mountain running Sylvain Cachard who has marked this elite race for many years and could come and tickle the best.
Also follow Fred Trenchand the author of the second best performance in 2020 (the year of COVID) in 2 hours 33 hours 45 minutes (the distance is slightly shorter than the race), Loic Roberthaving a great season Quentin Mailo5thousand on Nid d'Aigle, a former cyclist Boris Orlyak, Johann Bojar and Julien Michelon.
A famous name in the marathon, with a time of 2:08:19, Hasan Chahdi will be at the start after the finish 7thousand Tion Dixens.
Look out for the packs of Julien Rancon, Remy Longchamp, Adrien Michaud, Xavier Chevrier, David Magnini and Thibaut Baronian.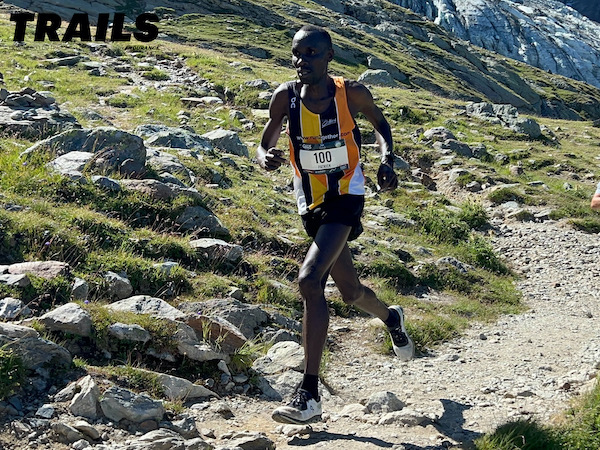 But all eyes will be on the Africans who might come and win first, Patrick Kipngeno (1h02'42 in the half), who won the Nid d'Aigle and Thyon-Dixence climbs, each time with historic records at stake.
his countrymen, Philemon Kyriago (19 years old), who won the Fletta Trail and finished second in the Montée du Nid d'Aigle 2022, Mark Kangogosecond to Tion Dixens (also on record), Robert Pkemoy, and Eritrea petro momwinner of Giir di Mont 2022 and Ugandan Joel Ayekovice-champion of the world in 2017 in mountain running
On the women's side, Maude Mathis will be challenged.
The women's race should be just as exciting with the reigning champion Maud Mathis which will have a lot of work to do as the set is tight.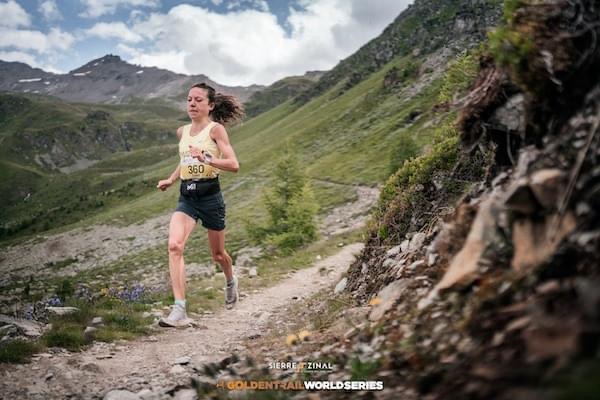 She will face her Sophia Lockleythe recent winner of the Stranda Fjord Race, the French Anais Sabrier, who clocked 2 hours 55 minutes 23 minutes (the best French time in the race), Matilda SagnesItalian Fabiola ContiHispanic Sara Alonso winner of the Mont Blanc Marathon and Oianna CortazarCzech Martsila Vasinovathe swiss Simone Troxler and Victoria Kreutzer.
But as with men, all eyes will be on African women, with Joyce Njeru winner with a record "Eagle's Nest 2022", Lucy Murigi winner of Sierre-Zinal 2018 and second Giir di Mont 2022, Kisang Philaria, winner of Thyon-Dixence 2022 and Esther Chesang.
Follow Saturday's times on Trails Endurance Mag social media and live on the GTWS page
By Fred Bousseau – © Fred Bousseau