Wind chess board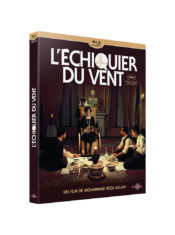 Iran: 1976
Original title: Shatranj-e baad
Director: Mohammad Reza Aslani
Screenplay: Mohammad Reza Aslani
Actors: Shahram Golchin, Mohamad Ali Keshawarz …
Publisher: Carlotta Films
Duration: 1:40
Genre: drama
Release date: August 18, 2021
DVD / BR release date: May 17, 2022
After the death of his wife, Haji Amu, a traditionalist, patriarchal and corrupt merchant, plans to get rid of his daughter-in-law, heir to the estate and the beautiful luxury home in which they live. This emancipated and modern woman is paralyzed and can only move in a wheelchair. To deal with the conspiracy that inflamed her stepfather, she receives help from her servant, unaware that she is playing on both points …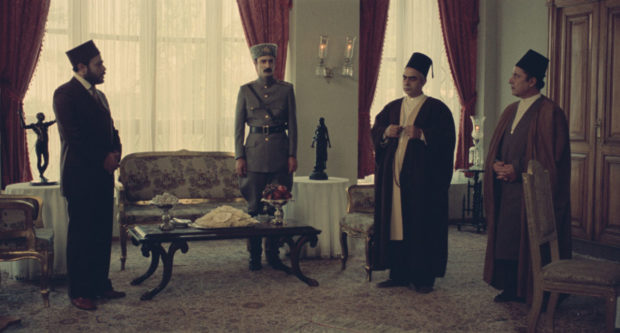 Film
[3,5/5]
"At the same time, art theorist, graphic designer, poet and cinematographer, Mohammad Reza Aslani made only two feature films when he was 77 years old. I must say that this director never agreed to concessions and that his first feature film, Wind chess boardThe film, shot in 1976 at the age of 32 and selected for the Fifth Tehran International Film Festival in November 1976, had two disastrous screenings, probably sabotaged, which led the jury to withdraw the film from the competition. (…) The 1979 Iranian revolution did not help either the film or the director: due to ideological differences with the Islamic government, Aslani was banned from making feature films, and everything related to the film, negatives and positive copies was banned. declared lost. There was only one way to see the film – a very low quality copy of VHS circulating under the cloak. And then, in 2015, a miracle: thanks to the efforts of Gita Aslan Shahrestani and Amin Aslan, daughters and son of Mohammad Reza Aslan, respectively, the film's negative was found in the flea market, and restoration work means the film is now available in 4K digital.
The race for wealth
It is from the first 3 verses of the surah of the Qur'an that it begins Wind chess board. This sura, sura 102, warns against the race for wealth, with the distractions and loss of ethics it engenders. This race for wealth is something that the film will continue to show us at the great bourgeois house in Tehran. The woman who inherited this luxurious residence after her husband's death has just died, and the question arises: who will inherit her property? A little lady, her daughter, her natural heiress, a young woman with paralysis, who moves in a rattan wheelchair, which is most often pushed by her servant? Haji Amou, her second husband, a cruel and corrupt merchant who is not embarrassed by dishonesty and who dreams of getting rid of the Little Lady? Shaban and Ramezan, nephews of Haji Amu, two orphans whom Haji Amu accepted, but whom he evidently always treated with contempt, and one of whom, Ramezan, no doubt courted the Little Lady with great interest. In this real basket with crabs all shots are allowed, especially the worst!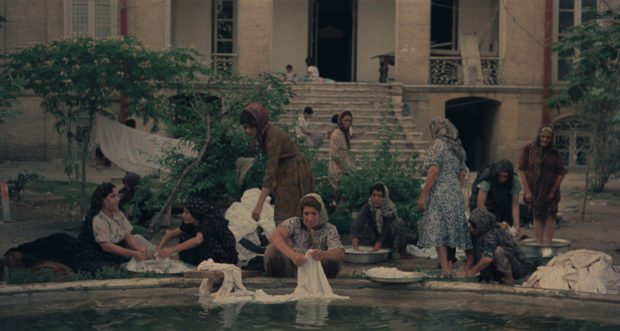 Difficult comparison
This film, which takes place almost behind closed doors around 1920, shows Iranian society, a comparison of which with modern Iranian society would be particularly interesting. But do we Europeans have all the conditions for such a comparison? (…) Therefore, we will remain cautious in terms of comparison, contenting ourselves with the fact that the Little Lady, a woman who is undoubtedly much more cultured than the men who challenge her legacy, opposes them with great energy. In this very hierarchical society, it is interesting to observe the behavior of the Little Lady's servant and confidant, full of ambiguity: intelligent but illiterate, we feel her very close to her mistress, so close that the scene shows a lesbian relationship. , but, at the same time, she does not hesitate to betray her, being, apparently, "returned" by one of her nephews, no doubt believing that the latter is more able to bring her to better material comfort. ()
Very good aesthetic success
Very interesting in content Wind chess board it is also, perhaps above all, a very beautiful aesthetic success, with magnificent planes inspired by painting. Filmed a year later Barry Lyndon, Wind chess board a comparison with Stanley Kubrick's film with many interior scenes shot by candlelight cannot be avoided. Another comparison is inevitable: with Lucino Visconti, somewhere in the middle cheetah and cursed. In this film, shot almost exclusively indoors, Mohammad Reza Aslani often uses reflections in mirrors, but does not try to expand the scope of his images through this process. In any case, given the beauty of the images, we are surprised to learn that during the filming, the relationship between the director and Hushang Baharlow, his cameraman, was far from good. For music, the director called Shade Garachedagi, an Iranian composer who studied in Vienna, Austria. There is not much Iranian in this music, which is both strange and unpleasant! ()
Very often with the help of DVD or Blu-ray viewers have the opportunity to open or reopen an old movie. Carlotta Films has decided to rent this film, which has almost never been seen, and we must thank them, seeing such a film on the big screen should be privileged. We are certainly interested in the vision of Iranian society of the early 20th century by Mohammad Reza Aslani and inevitably fascinated by the beauty of the images he offers us. »
Excerpt from the review of our columnist Jean-Jacques Corrio. Check it out by clicking this link!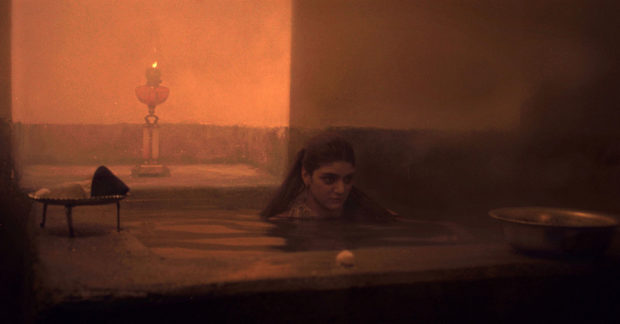 Blu-ray
[4/5]
After inviting the French public to reopen Wind chess board on the big screen Charlotte movies naturally offers us today a bright catch-up session in Blu-ray format. The film received a restoration in 4K from the original negatives, and not always very accurate, the copy is clean, bright and perfectly clear. Therefore, the conditions are fully created to rediscover this work, which has long been considered lost, which, perhaps, has never shone as brightly as today. In terms of sound, of course, there is no French version, and Blu-ray disc has been published Carlotta offers us a mix in VO and DTS-HD Master Audio 1.0which, however, will look relatively rich, especially in mixing dialogues, which are always perfectly clear, and musical composition, which is very good in its genre.
On the side of supplements, Carlotta offers us a relatively small set of bonuses, but they are all absolutely exciting. We will start with a documentary has a right Majnun and the wind (51 minutes). Gila Aslani Shahrestani will return to the strange fate of Mohammed Reza Aslani's film, from its inception to the rediscovery, almost 40 years later, of the film's negatives, which we thought were lost. We will complete the bonus round with the traditional one trailer the film that will be accompanied two short films by Mohammed Reza Aslan : Hassanlow Cup and the story of the applicant (1964, 22 min) and Hassanlow Cup: I said to contemplate this enemy cup (2014, 29 minutes). Made with a difference of fifty years, both have as a sacred bowl found during archeological excavations, two shorts prove to us how much Mohammed Reza Aslani had a continuation in ideas. These are two documentaries, sometimes on the verge of experimental, with big plans and quite a lot of work on the sound. Of course, if the first is filmed in black and white, the second will be color and digital. If the two short films have many similarities, it's okay: the director's idea for the 2014 film was to "return" the film he made in 1966, for the simple and compelling reason that the Iranian authorities announced the original. the film is missing.