"I'm disgusted!", Disbanded Jean-Claude Pons, standing on his little boat as he raises his nets, full of blue crabs, aggressive and voracious species, a native of the United States who can kill eels that he has been fishing for 40 years in the pond of Canet-en-Roussillon (Eastern Pyrenees).
At the moment, the threat seems localized, but it is impossible to know what will happen in the coming years, especially since this crab, whose shell can reach 23 cm in diameter, can cover 15 km per day, floating and has already caused damage to Albania.
Biodiversity is under threat
"This is a challenge for biodiversity in the Mediterranean. It would be an economic disaster if it happened in mollusc farming areas already affected by global warming," said Samuel Cohen-Salmon, Ambassador of the European Union's Climate Pact, whose role is to identify players on the field who protect the environment.
For Thierry Auga Basque from the Marine Gulf Marine Nature Park, this crab, less present in other ponds, such as Leucat (Aude), is likely to have little chance of spreading in the marine environment.
On the other hand, it could do so in other places more comparable to the Kane pond, in particular in the Lesser Camargue, thus continuing its advance in the Mediterranean.
Yves Rouge, another fisherman who volunteered to fight the spread, also, standing on the same boat as Jean-Claude Pons, shows, despite several eels or soles killed by the claws of an intruder, before throwing them into the sea. to the delight of the seagulls.
It would require "means to eradicate" the blue crab from the Kane pond.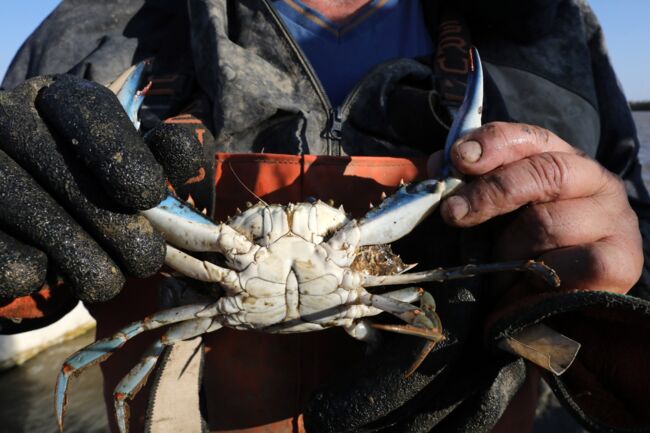 "This crab is out of place here. In the United States, marine life is different. It has its own predators and parasites that prevent it from reproducing in such an explosive way," said Pascal Romance, a researcher at the CNRS Oceanological Observatory. in Banyul-sur-Mer.
Moreover, this spread, which is a direct consequence of globalization, may also have been facilitated by "pollution, climate change and overfishing that have weakened" the Mediterranean marine environment, according to the researcher.
"Catastrophic" situation in the lagoon
In any case, instead of one per day in 2018, Jean-Claude Ponce and Yves Rouge from families of fishermen for several generations now catch in the Cane pond from 500 to 2000 blue crabs per day. And there are almost no eels, which are a tradition.
"It's not just ecology. There is also the economy, the social situation or the image of the territory, "which is affected by this spread, Mr Cohen-Salmon said.
And the development of a conventional sector aimed at the long-term sale of this species of crab so that it can be eaten, as is already happening en masse in other latitudes, it seems, fishermen do not choose, nor researchers.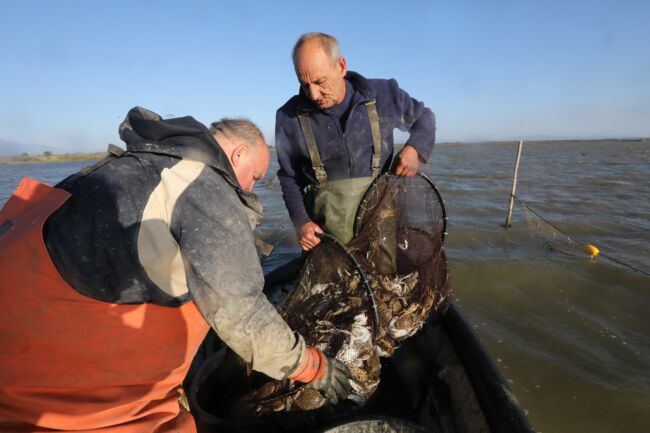 Pascal Romance and Thierry Auga-Bascu believe it is possible to sell it temporarily to raise funds and finance the fight against its spread, but believe it would be a mistake to make it a permanent source of income, as is the case in Tunisia.
Like other people who gathered at the edge of the pond that morning at the initiative of Mr. Cohen-Salmon to warn of the "catastrophic" situation in the lagoon and, more broadly, the risks of further movement of this crab in the Mediterranean, they consider it necessary to quickly release public funds . They could reward fishermen who are willing to "strike a big blow" to a newcomer to limit his presence. To do this, Jean-Claude Ponce and Yves Rouge have already developed special nets, strong enough that these crabs do not cut them, but allow the fish to escape.
Read also: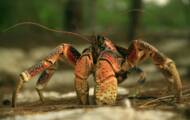 Coconut crab is a giant crustacean that can climb trees
Will an invasive crab species soon be transformed into biodegradable plastic in Canada?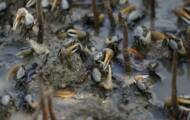 360 ° VIDEO – Crab hunting in Martinique