This week, the DISTORSION psyche festival presents a series of concerts at the Plaza Theater. After the festivities with Deerhoof, Editrix and Crabe started on Thursday – which we are told made a great impression on the eccentric California band Deerhoof… admit that it would be a good opening on the tour! – It continued on Friday night with Maggie Lennon, Paul Jacobs and Fleece! Return to the most cozy and sensual evening is threefold.
Like many annual events, DISTORSION has had to give up its activities over the past two years. It's good to finally find this program, carefully selected by the Mothland team, even if we leave a few more "bars" like Sala Rossa or L'Esco, in favor of the Plaza Theater of the Century. More space, more "theater", where the sound system improves quality.
While you enjoy good sound, the DISTORSION team will also take care of the visual effects, entrusting the stage design to Anthony Piazza (by the way, also drummer Atsuko Chibi), who manages real-time projections and lighting effects. Using a bank of images, recordings of live musicians, and excerpts from music videos of relevant artists, as well as their illustrations (this applies to Paul Jacobs, who is also a very fine visual artist), Piazza provides DISTORSION. show with expressive and inventive visual cache.
Visual elements are displayed on three screens that act as interactive decor. The concept is very well used.
The evening of №2 was started by pop singer Maggie Lennon in the sextet format (including Super Plage on guitar and synthesizer, and Virginia B on backing vocals). We liked his album Sounds from your lips, released in July 2021, and its sexual side is assumed, but it must be admitted that the project will benefit from a performance on stage with good musicians, as it was on Friday night. Lennon's relaxed look suits her well, whether or not she speaks French on a charming gardenor English for very good Victim of redundancy and Lost in the plot. Maggie Lennon also presented a new song that resembles a good sequel.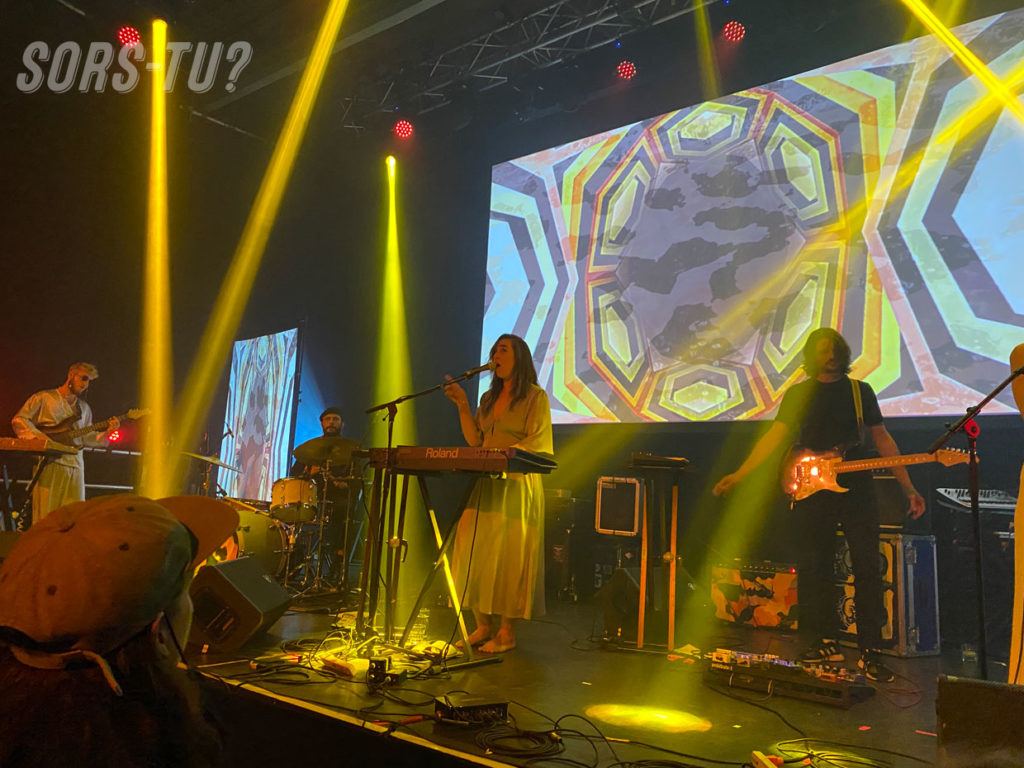 The American postmodern band Spaceface was scheduled to perform on the second night of the mini-festival, but ten days ago the troupe had to cancel their North American concerts scheduled for late April and early May. Too bad we couldn't wait to see this project led by former Flaming Lips member Jake Ingalls, whose concept album Anemia released in January last year …
No matter, the DISTORSION team turned to their good friend Paul Jacobs, a prolific folk rocker whom Kurt Weil fans might have learned about if they hadn't already. True to his reputation, a member of a very good group Pottery showed a very good performance, well supported by a troupe of highly qualified musicians who are very good at defending the textural arrangements of wonderful songs by Jacobs.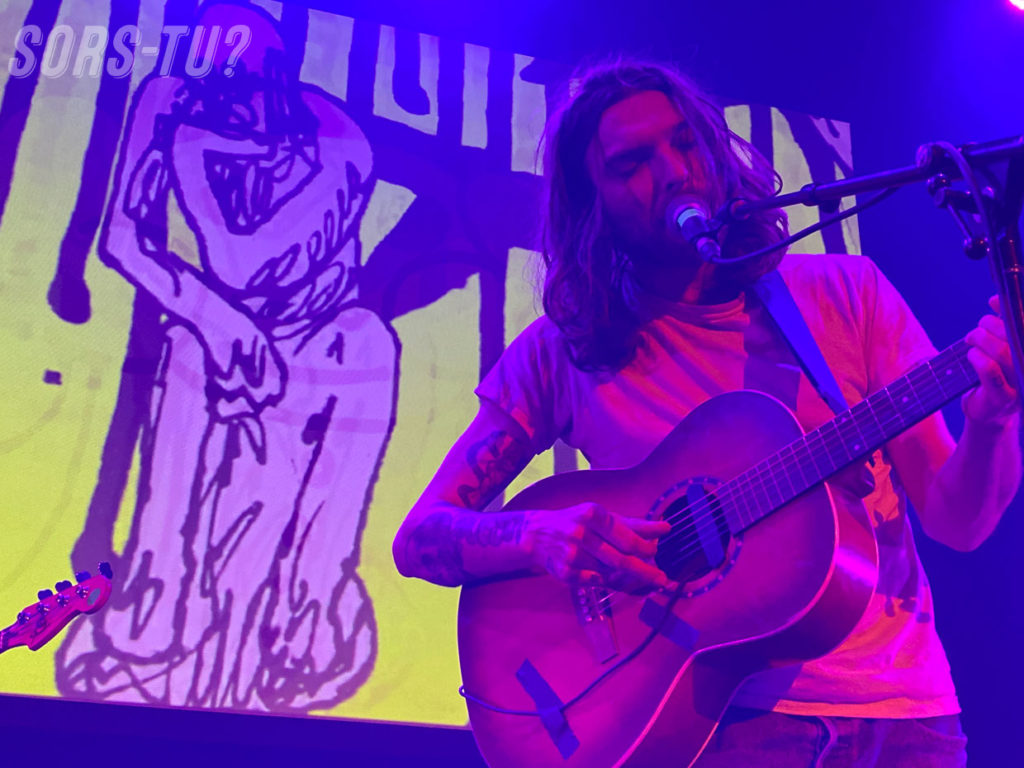 At the top of the billboard is a queue of Sweet Fleece, an indie rock quartet we opened on Friday night. Their bright and vibrant pop art makes you smile and glide. It helps that the participants are so friendly. Extra sauce for the most smiling drummer in the world: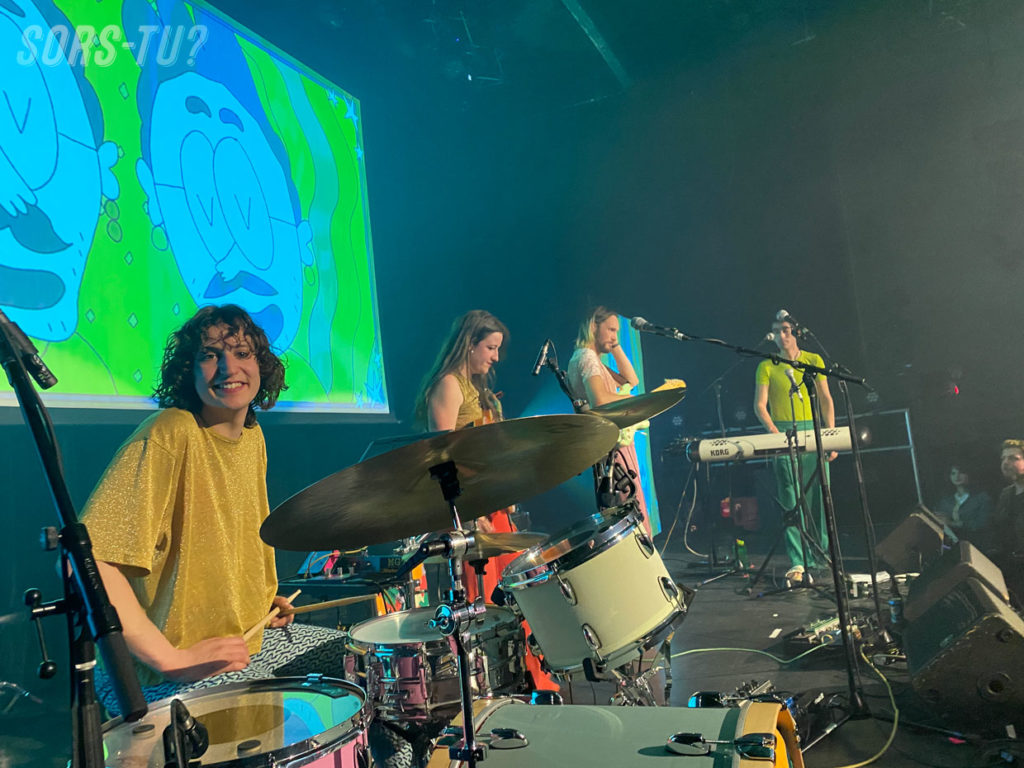 Like Maggie Lennon, Fleece's music encourages lazy intimacy, sex, and worldwide love, a bit of a hippie in the band. What a good mood this Friday night!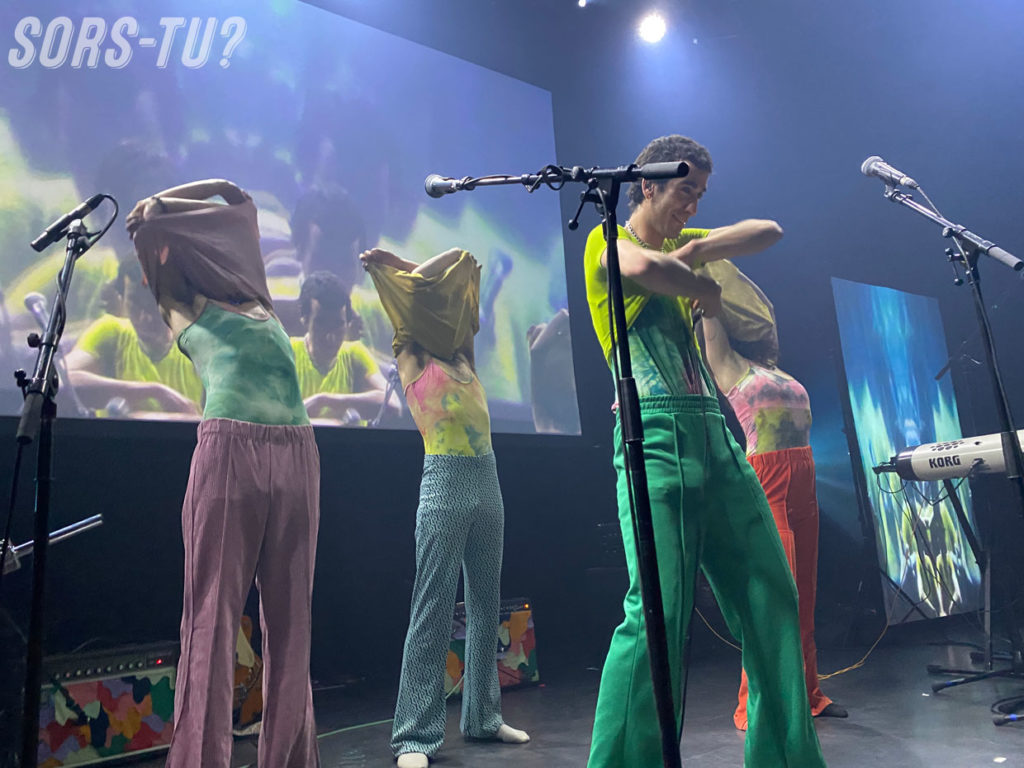 The DISTORSION concert series at the Plaza Theater ends this Saturday night, this time a little more. The Atlanta electro-gothic (!) Post-punk supergroup CDSM (aka Celebrity Death Slot Machine) will play for the first time in Montreal, and then the mysterious local duo Pelada, who wants to be at the crossroads of techno, house and punk (!!), and great English duo The KVB.
Tickets here.