LThe former Mogius country, which was one of the theaters of the Vendée wars, also has some exceptional gardens in its heritage. Old aristocratic fortunes, new riches of the mid-19th centuryd century or grass sector, in XXdstood at the origins of the creation of these gardens.
Camifolia garden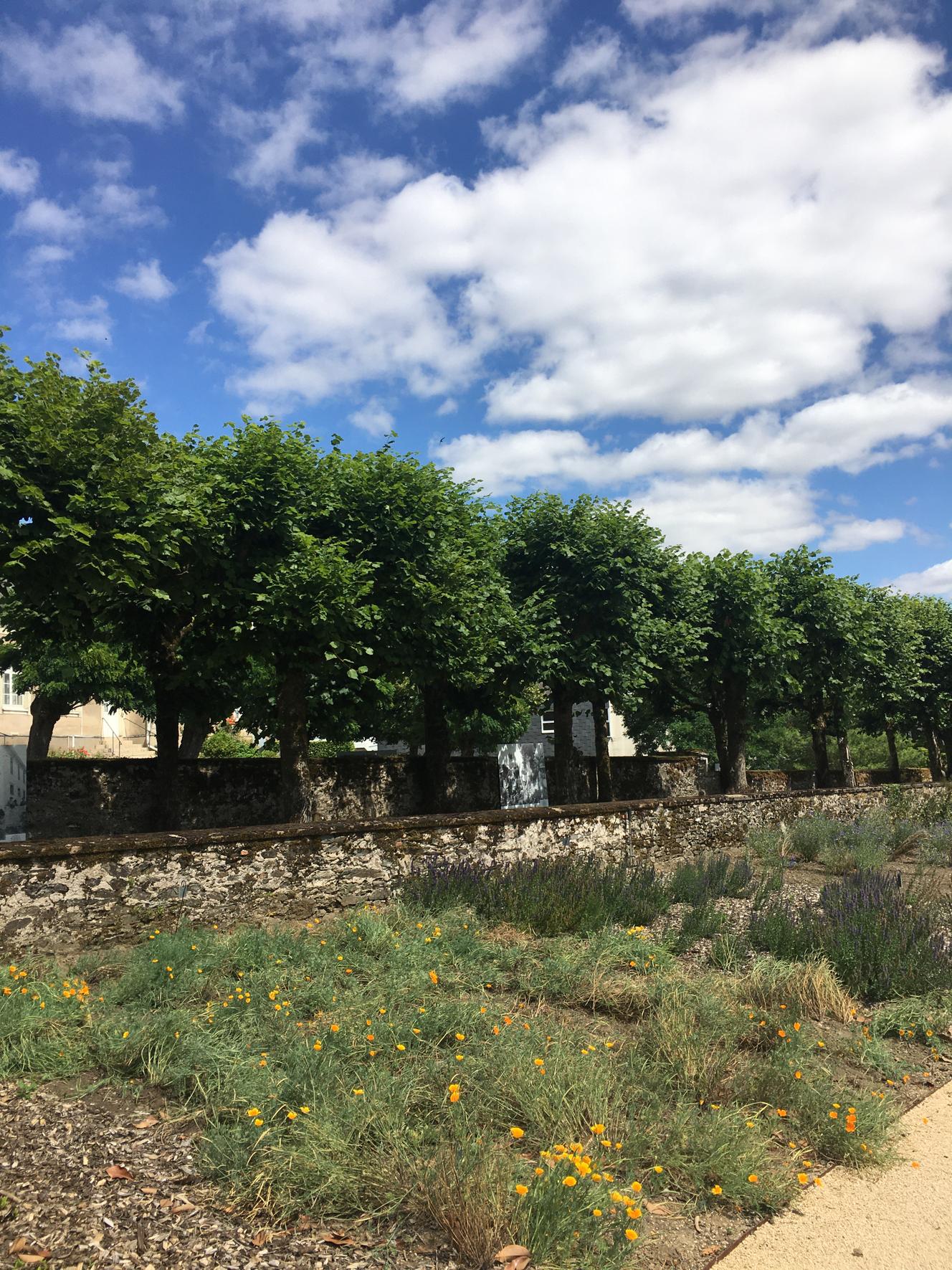 A former wine-growing region affected by phylloxera at the end of the 19th centuryd century, the Mozh around Chemillé-en-Anjou managed to recover thanks to … chamomile to become one of the main regions of European herb production. Camifolia Garden emerged in 2008 on the site of a previous garden created in 1976 by a group of growers. It has just been restored and today more than 600 species of medicinal, aromatic and tincture plants are represented on an area of ​​3.5 hectares.
The new scenography of this garden allows you to discover "native plants", including a field of Roman chamomile, a "botanist's collection", a "greenhouse of non-climatized plants" or a "hill of aromas", with peppermint or Rose Provençal. . The mysterious "Valley of Secret Plants" features poisonous plants that may have once been used in love potions or…poisons. Note: Pharmacy, a small building that houses a fascinating collection of dried plant specimens.
Camifolia garden, 1, rue de l'Arzillé, Chemillé-en-Anjou (Maine-et-Loire). Practical information at jardin-camifolia.com
Chateau de la Baroniere park and garden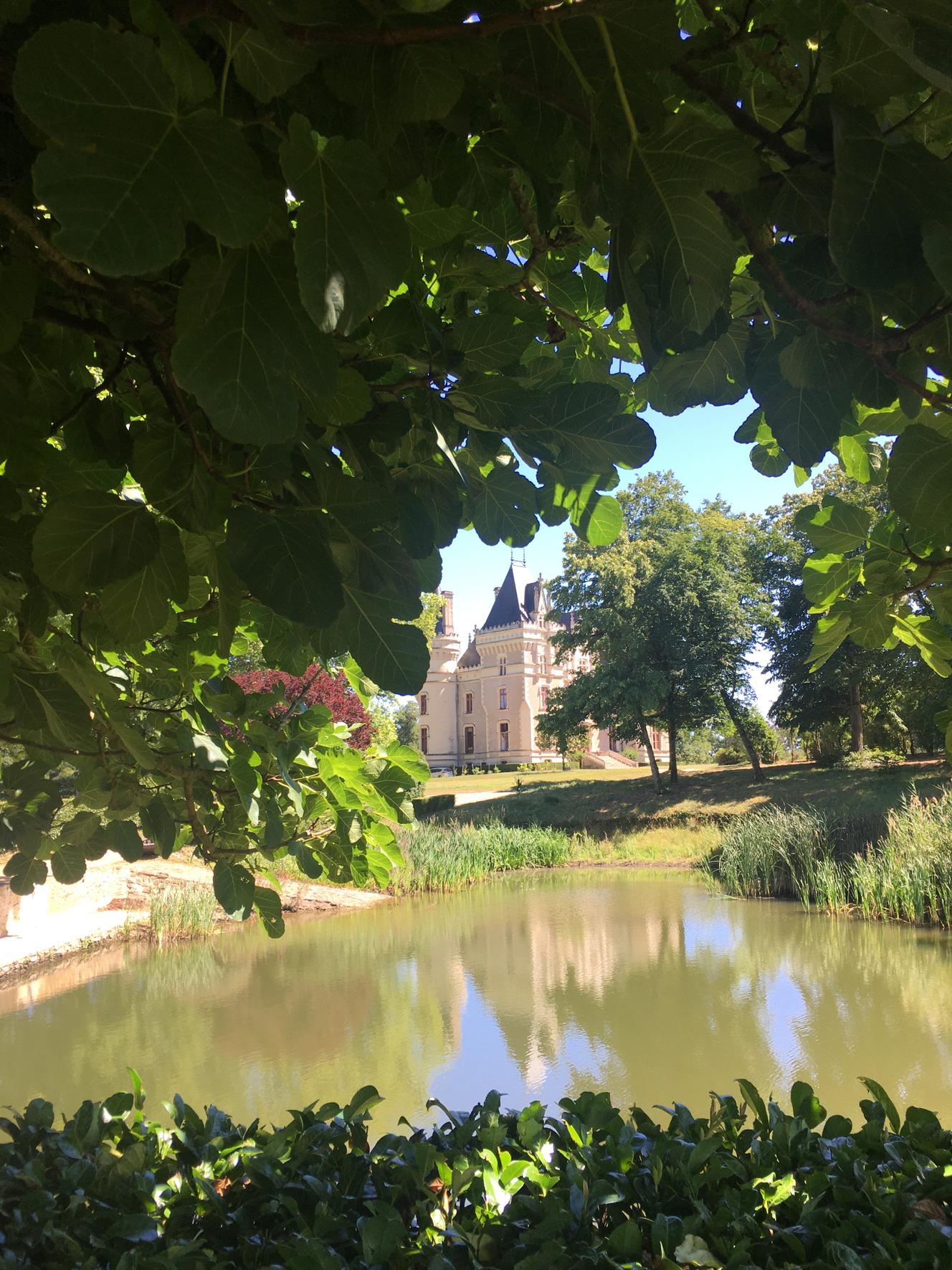 Domaine de la Baronnière is known to have belonged to the Marquis de Bonchamp (1760-1793), who was immortalized by dying and begging "grace for prisoners"… Republicans, sculptor David d'Angers. The present château was built in the 1850s by a wealthy shipowner from Nantes on the site of an old one destroyed in 1793. The plan of the park was drawn up by the famous Anjou nurseryman Andre Leroy (1801-1875). which are still visible oaks and pines that he planted there.
Vegetables are another center of horticultural interest. Its original amphitheater design was developed in 2011 by the current owners, Anne and Olivier du Boucheron, inside the old walls. Apple trees in cords and pears in palmettes, old vegetables or small red fruits follow each other in semi-circles – with colorful flowers to attract natural pest controllers to the garden. A mass of beautiful plants with gray leaves that require little water bring an elegant touch to this beautiful garden.
Château de la Baronnière, La Chapelle-Saint-Florent, Mauges-sur-Loire (Maine and Loire). The park and garden can be visited only during mass events (Rendez-vous au jardin, Heritage Days, etc.) or at the request of groups, by appointment. Practical information at chateaudelabaronniere.com
Martrey Castle Park
The history of Martreil begins with the 15th centuryd century. But it was in the middle of XIXd, on behalf of a local industrialist, Emmanuel Clemenceau de La Lande, grandfather of the current owners, that the castle was completely renovated with the construction of large farm buildings. At this time, an English-style park with an area of ​​about thirty hectares was designed, which united the landscape ensemble in an environment that remained agricultural.
A pleasant educational trail, enriched with anecdotes, which can be done both unaccompanied and with anecdotes, today passes through forests and meadows dotted with rare species or revered trees – Himalayan pines, Lebanese cedars, giant sequoias, tulip trees or liquidambars. Partially hidden by vegetation, a pond with a romantic charm opens up to walkers at the turn of a shady path.
Martrey Castle, Saint-Christine, Chemies-en-Anjou (Maine et Loire). Practical information at le-martreil.fr
La Usse Permaculture Gardens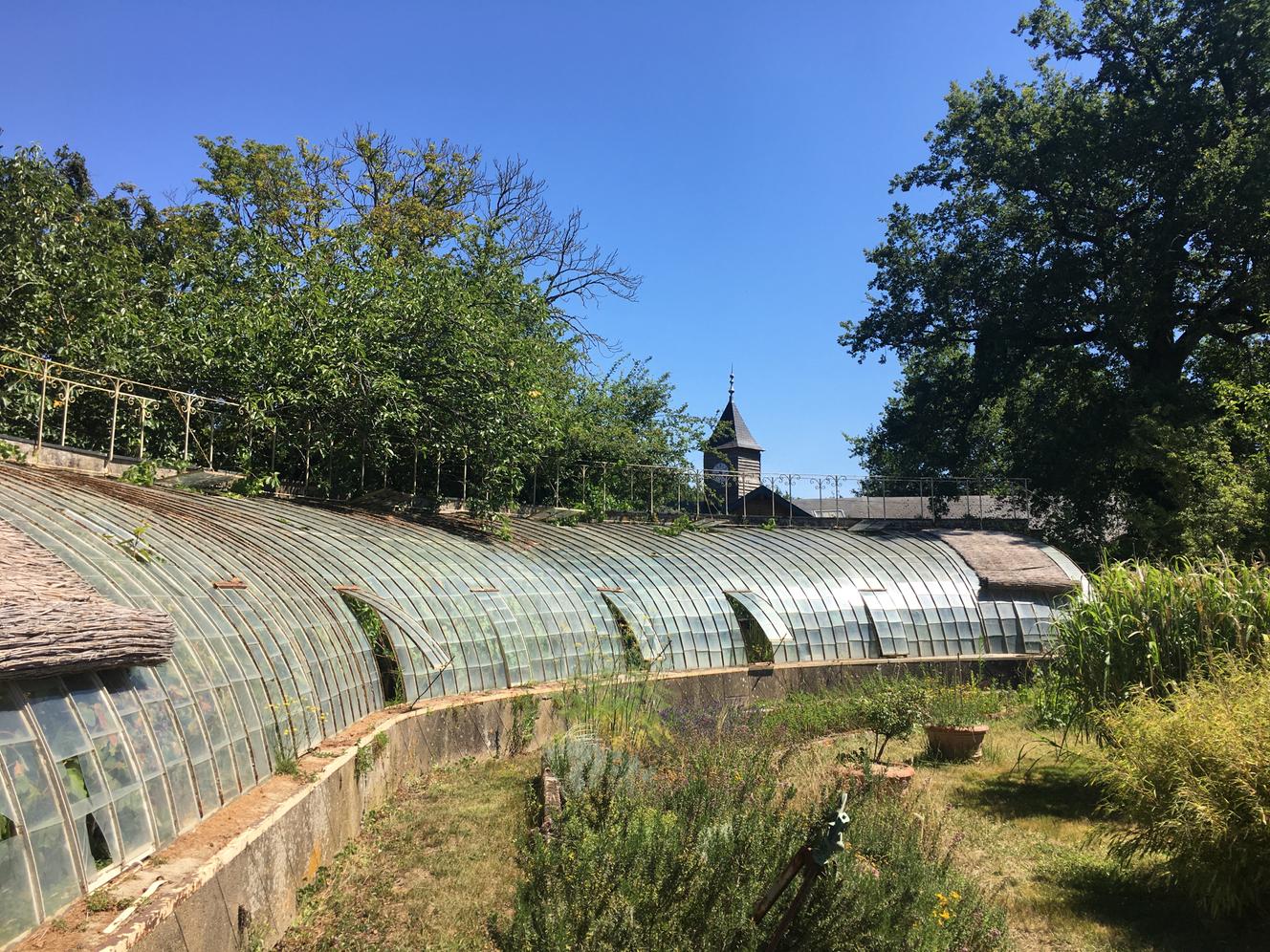 Valentin Bru, the young creator of the permaculture garden in the La Usse estate, invites you to the initial experience. Four hundred varieties of vegetables and herbs grow abundantly there in a "mandala garden", with beds for growing rays, in a wonderful corner greenhouse of the 19th century.d, partially restored, and in the gardens of medicinal and aromatic plants. Everything is maintained according to permaculture methods: reused materials, plant association, mulch, low watering. The result is impressive variety and performance.
Château de la Houssaye, Saint-Laurent-du-Mottay (Maine et Loire). Valentin Bru is the author of the book a A guide to the perfect permaculture garden. Excursions or days of familiarization with permaculture. Practical information at lesjardinsdelahoussaye.fr
Gardens of Chateau du Pen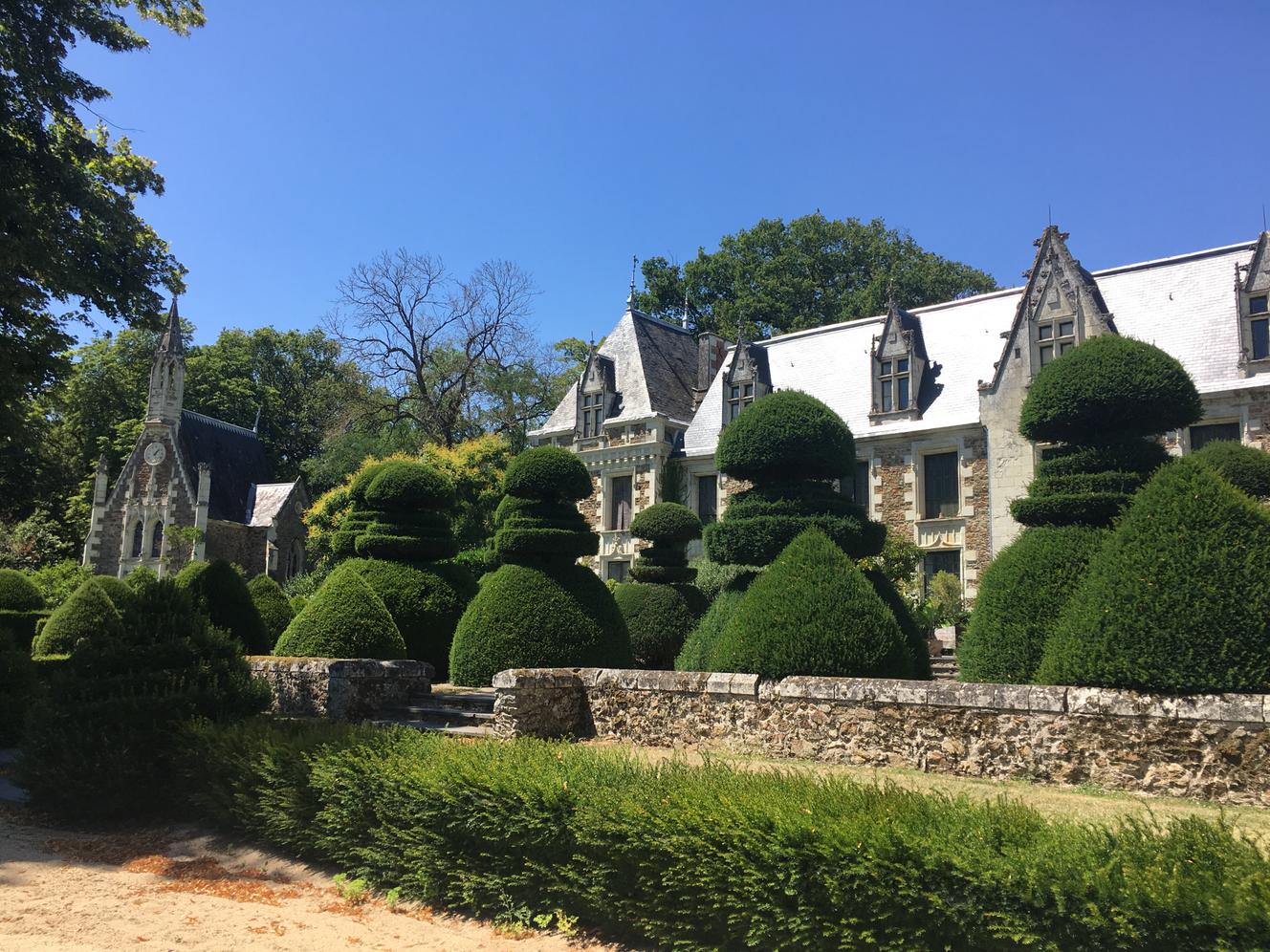 Located in Champtoses-sur-Loire, a falcon's flight from Moges, the gardens of Château du Peng, dubbed the "Magnificent Garden," are definitely worth…crossing the river. The castle itself was built in the 14th centuryd– XVd century from the existing fortified castle. It was acquired in the 1920s by American Gérard Christmas Guinot, who redesigned the gardens in an Arts and Crafts style with slate terraces and a succession of ponds. Rows of impressive yew topiaries form a wonderful green setting for the castle, one of whose terraces houses a collection of citrus fruits.
A landscape park laid out in the 19th centuryd century and decorated with tall trees, a gentle slope to the stream that feeds the moat. After a long period of neglect, the set of gardens is maintained by the granddaughter of their creator for more than forty years. Today, the large vegetable garden, surrounded by old walls, houses a large collection of vegetables, while the rose garden brings seasonal fragrances and colors to this amazing garden.
Château du Pin, Champtocé-sur-Loire (Maine et Loire). Practical information at jardinsduchateaudupin.com
Read also
The article is reserved for our subscribers

Moulevry Oriental Park and Colbert Gardens, two treasures of Angers