The Golden Trail World Series (GTWS) has never visited the Scandinavian country before… It will be for this one the third round of the 2022 season. And this is the course Stranda Fjord Trail Race in Norway which was saved.
This race is also a round of the GTNS Nordics an extremely technical and difficult route along the Norwegian fjords 25 km and 1700 m D+.
But if the gorgeous scenery awaits runners, they shouldn't be surprised by the terrain and its pitfalls. Fast runners who are used to rough trails, both uphill and downhill, will therefore do particularly well on this one an unprecedented step. With a particularly high plateau this year, race records are under threat for both men and women. Who will set the new timings?
Time to win:
Record men : 2:31:01 Anders Haga in 2021
Record of women : 3:12:17 Anita Lilleskare Iversen in 2021
On the women's side, the match S. Alonso / B. L'Irondel
With his latest GTWS win at the Mont Blanc Marathon, the general classification leader, Sara Alonso (Team Salomon, Spain) will be present to score valuable points. But after that victory, she will still have to confirm her victory and face the riders who will pressure her on this shorter and more technical course.
In particular, we can count on Blandin L'Irondel (Team Evadict, France) to try to challenge this. Indeed, after a start to the season that was slowed by foot surgery, the Frenchwoman confirmed her excellent form by winning the European Trail Running Championships and finishing second in Nieds d'Aigle.
Caitlin Fielder (Team Salomon, New Zealand) is also one of the favorites after a very good second place at the Marathon du Mont-Blanc. If she doesn't sign big results this season, Karina Carsolio (Team Salomon, Mexico) can also hold her own on technical terrain with a profile similar to that of the Dolomyths Run, where she finished third in 2021.
All these girls will have to watch out for runners like Marcel Vasinov (Team Salomon, Czech Republic), Julie Roux (Team Solomon, France), Fabiola Conti (Team Salomon, Italy), Joyce Njeru (Team Run2gether, Kenya) who beat Blandin L'Irondel at the famous Monte du Nid d'Aigle in France a few weeks ago, Sophia Lockley (Team Salomon, USA) member of the USA Ski Team and winner of the very prestigious Broken Arrow 26K this year, Emily Forsberg (Team Nnormal, Sweden) plays at home, or Patricia Pineda Cornejo (Team La Sportiva, Spain) 4d in Zegama this year.
french side Elisa Ponce and Lucille Germain (Sidas-Matrix), Iris Pessy (Scott) and Maeva Datska (Top 10 in the Mont Blanc Marathon).
The technical topography of the area is favorable for J. Albon
This is a rematch! Worried about bad feelings at the start of the Marathon Mont Blanc race, Davide Magnini (Team Salomon, Italy), the current GTWS leader, could not keep up Jonathan Albon (Team The North Face, Great Britain), won in Chamonix.
Results of the Mont Blanc 2022 marathon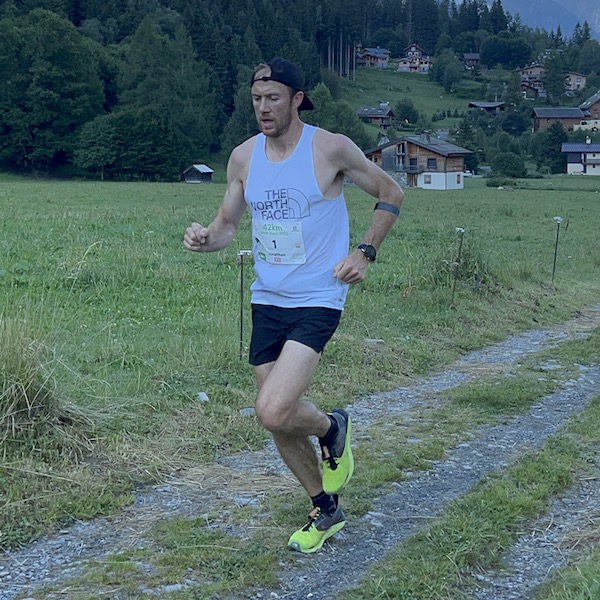 But to win, they'll have to outplay guys like that Manuel Merillas (Team Scarpa, Spain), 3d in Zegham and is used to this kind of tracks as European Champion and Skyrunning World Champion in 2021.
We haven't seen it yet at GTWS this year, but Bart Przedwoievskyi (Team Salomon, Poland) is also one of the favorites, he is the winner of the Golden Trail Championship in 2020 and very rarely disappoints on technical trails. Elkhusin Elatzaui (Team Pini Mountain Racing, Morocco) also showed she is in good form this season with two fourth places in the first two rounds. Another guy who likes short technical distances and is worth watching out for: Frederic Trenchand (Team Scott Running, France), orienteering specialist. Then we find guys like that Jan Margarit (Team La Sportiva, Spain), Anders Kjervik (Team Salomon, Norway), Geoffrey Ndungu (Team Run2gether, Kenya), Thibaut Baronian (Team Solomon, France), Andy Wacker (Team Adidas Terrex, USA).
But also Adrien Michaud (Scott), always placed and relaxed in technique, but also Johan Bojar (Salomon) – 6th in the ascent of the Eagle's Nest, Julien Michelon (Solomon), Titouan Galland and Remy Gardier (Team Merrell by TPE), Paul Ogier, Louis Parent and Noah Roger (AIDS-Matrix).