We liked it
We are happy to find the universe and the heroes of this diptych.
The universe that the author is building is growing in power and cohesion with mastered and powerful mythology.
Darker, more desperate, more grand and bright.
A great epic page turner.
A masterful finale, and we fill it with myrrh!
Absolutely unpredictable!
Do we continue to praise Estelle Faye's novels?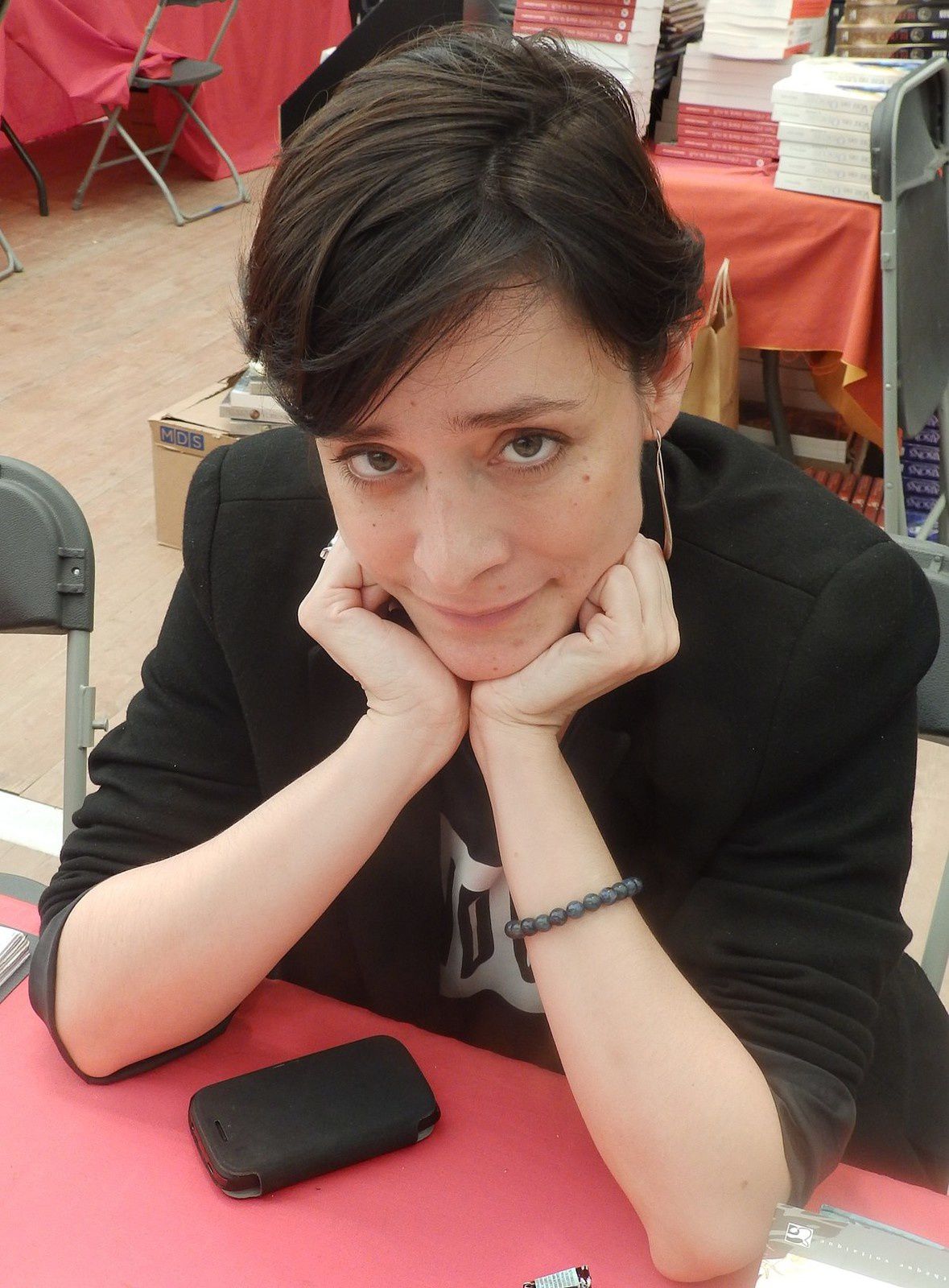 Estelle Faye, one of the most beautiful French writers of imagination, returns to us with this series Lord Boena. darker Slain Boena also keeps all its promises, exceeding our expectations …
Resume
Remember! At the end of the "Boyen Lords", the rebels overthrow the empire and sign a promise of the future under the sign of hope and freedom. Well, this novel reveals to us that sometimes revolutions can too a very, very bad turn … Fifteen years later, Boen was again under the yoke of a much darker tyranny. Revolutionaries are mostly killed and forgotten, old heroes are nothing more than a shadow of a bitter past. In Serna Chernik, the heart of Boen's power, the Regent and the Winter Queen uncontrollably control Boen's fate and build very dark plans in the catacombs. Saint-Etoile, wanting revenge for lost love, upset the promised future. Scattered and persecuted revolutionaries have a desire for revenge, butCan the dust of the uprising be revived again, because time is running out …
This is what this sequel offers us, are you ready for this journey into the darkness of Boen?
We met 15 years later …
"Lords of Boen" lays the foundation for an ambitious, high, mythological and complex medieval fantasy novel, filled with charming feminism. This sequel makes a fifteen-year leap, spends time reconstructing the events that have taken place since the revolution, the finally traumatized kingdom that will give birth to a new monster … A new narrator arrives: Sienna Schnevich, the sorceress of Bo Chai and the daughter of a certain Sigale. And what a character!
The same style of storytelling and the same intensity in the form of a choral novel (you, he, then she, then all of us!), Boen's universe continues to expand its canvas and gain depth. Therefore, we follow the various fates associated with Saint-Etoile, whose fatal decisions will explain why this novel is bathed in an anti-utopian and pessimistic atmosphere.
It will be interesting for us to watch the reconstruction of the events of the past to find the main characters confused by this dark future. In the program: action, incredible romance and exciting plot, full of conspiracy. Estelle Faye perfectly masters his subject. Even if the rhythm takes time, the story is gaining momentum, the action scenes serve to move the story forward and await revelations and twists.
Boen has a fascinating and complex historical, religious and magical mythology. Bets will become critical, the race will eventually be unknown to all. Fates will come together to an epic and uncertain finale, the secrets of the past will have to be revealed or not!
Intense stories, charming characters, adventures in more or less inhospitable lands, you can leave the city to open the jungle to distant lands, get lost in caves that hide secrets, or get lost in an old alley in the heart of a disappointing quote. Travel and adventure in the program! Not forgetting about magic, the program includes alliances and betrayals: anything can happen!
Wurm's mythology will be at the center of history.
Resolutely Solar Revolutionary Feminine Fantasy
The novel allows you to find symbolic characters in their darkness.
Whether Saint-Etoile is at the heart of the novel's plot, his desire to avenge Sonny-Sorrentz's lost love will lead to a new, even more formidable empire.who learned well from revolutionary actions and was determined to suppress any fire of freedom. With a frantic hope of getting Sonia back, Saint-Etoile makes a deal with the devil?
Thus, we learn more about the sad story of Vance Novrodo, who became a mad magician, because it all follows.
Everything he kept as a space of freedom, every morning and every night, before he had to transfer control of his body and mind to others. He used to be nothing more than a puppet in his hands
Do you remember Yulia Kuripka, the narrator of the Boyen events of the revolution? She leaves her place to take the torch with Mordred, divorced from her master. A symbiosis that promises to be delicious, with nostalgia. Muzzle will reveal a certain form of humanity, sensitivity and much more … Mordred is undoubtedly the sweetest protagonist of Saint-Etoile, whose broken destiny literally takes away history.
Tsygale, the old voice of the revolution, became a nuisance to the new empire. Betrayed by Rangsei, a powerful general of the empire, Sigale will be the target, he will face a decisive and sharp meeting. His story will take him very far.
As antagonists, Yula became the Winter Queen, and the Regent, or Other, or Usurper, ruled Boen with an iron fist. The regent wants to be the evil double of Saint-Etoile in more than one way and makes Saint-Etoile his puppet, dark magic at stake. Yula and the regent want to destroy any new uprising.
They ruthlessly hunted down revolutionaries, printers, humanists … those who dared to question their power.
… and feed the dark projects on the construction sites of the capital.
They allowed violence and misfortune to be fought against Boen, pretending to fight them. Chaos served them.
Like Channa, a lying assassin, a left-handed prince tasked with suppressing a slave uprising, or a monstrous falcon, one of Julia's best agents and a ruthless werewolf. The characters are stylish, sometimes worthy of the boss Elden Ring (I had to put it there !!).
The embodiment of resistance is Andriy Doronek, a leader who must be beaten, who wants to believe in freedom, mocking the authorities, especially in Sern Chernyk's working-class neighborhoods, and who is being helped by his militias and other robbers. Personally, a great character!
And Maeve, did you go with the black ships? His return to the gray pier could restore courage and reaffirm the people's awakening to unite them all. Her destiny has always been connected with the destiny of Lantana, her first love, which needs her more than ever … And if this sequel told us about her adventures after her departure from the gray shelters and her main role in this novel …
Other characters will surprise you, like this mysterious shaman in distant lands, who will cross the path of Julia to change her forever. The power in it is powerful! And especially incredible is the Eye of Medusa, whose Berser force will turn the tide of rebel battles in blood and fury against the new empire and the Regent. Ghosts, ghosts, ghosts, chewers and other fantastic creatures roam Boena while meeting these destinies. . Everyone will find a destiny that will speak to him, cooling his eyes ..
Boen is an important diptych
Bogen is a fantasy novel filled with revolutionary shouts, as in 1789, which would be spoiledfans Sons of the Mists Brandon Sanderson will enjoy the same steady journey.
Fantasy, which takes on the classic codes of the genre, adding a feminine touch, gives the characters brightness and depth. Do tragic fates often give rise to an unpredictable and epic finale between horrible farewells and moments of rage, mashed potatoes that I read about Stephen Erickson?
Adventure, exploration and creation of a world that reveals its secrets on the go by reading Robin Hobb I appreciate the crowd of protagonists and creatures who bring this magical, political and mystical story to life …
If you read Naomi Novik was pulled out you will enjoy the magic it unleashes Siena Schneewitch, who revives scary and exciting murder scenes …
The novel really turns the pages, Estelle Faye signs a bet that surpasses her first volume in the MASTER's end.
Estelle Faye makes us travel.
PS: Estelle Faye will be present in May 2022 at Imaginales, until the meeting in Epinal!
In Imaginales
In the publishing house
where to find it