---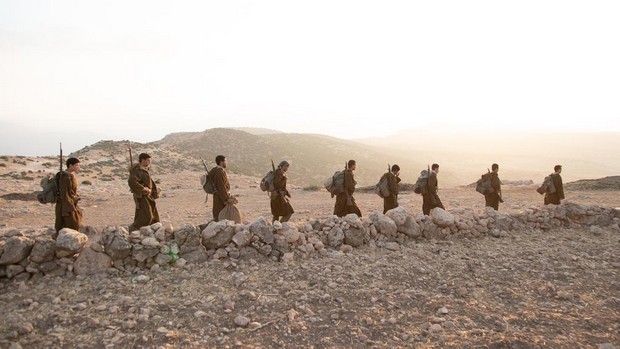 If you really can go to the cinema when France has fully returned to energy poverty and you still have some near your house, which unfortunately shouldn't go over so well given the low attendance figures, this week in the cinema program there will be several good surprises waiting for you. Indeed, we will never be able to repeat our admiration for the audacity of the French distributors, reckless enough to fill our cinephile hearts with joy every Wednesday!
Our top three picks of the week are all French, but that's pretty much where their similarities end. As Louis Harrell happily returns to the gangster comedy genre with his fourth feature film as a director, Innocenthis colleague Philippe Faucon remains much more sober, even more serious in his historical recollection of the Algerian war in Harkis. Then a school disaster deserves a small ray of hope in a wonderful documentary A good start Agnes Molia and Xabi Molia in a class of students with difficulties like no other.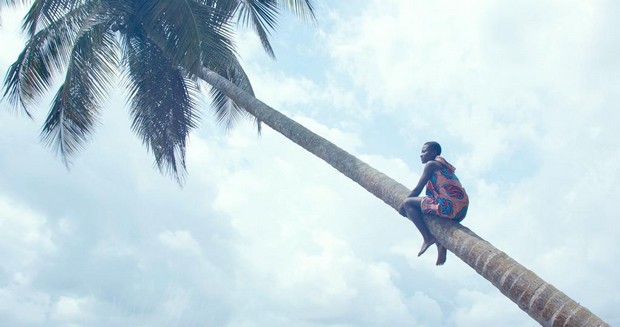 We are almost at the antipodes of the International Women's Day calendar at the beginning of March. However, the female characters are showing up in strength and numbers in several issues this mid-October. And we are not thinking, on this occasion, about the film-biography of the feminist icon Simone Weil, burdened by an understated production by Olivier Daan. No, the women of cinema, as we love them, are more like this warrior determined to resist the rising waters of climate change in and I Simon Coulibaly Gillard. Or to a Ukrainian prisoner in Vision of a butterfly Maksym Nakonechnyi. And even to the last fight in the horror of Jamie Lee Curtis Halloween is over David Gordon Green.
In contrast, the men are rather pale, although one can feel a certain pleasure in following the exotic adventures of Malik Bentalha in Jack Mimun and the secrets of Val Verde and see Petit Nicolas return to his animated debut in Amandine Fredon and Benjamin Massoubra after three questionable detours in fiction between 2009 and 2021.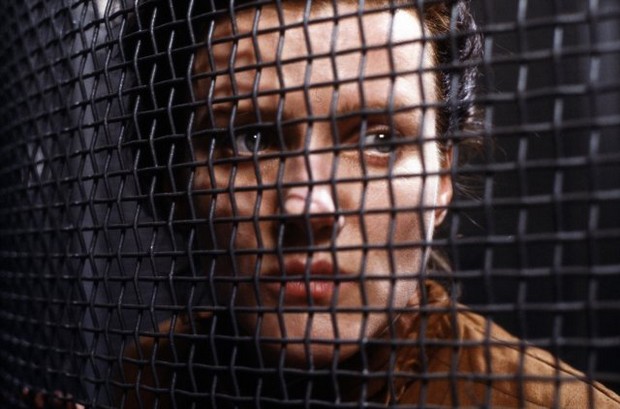 Fortunately, after the release of the films, the unproductive weeks passed. Thus, four films of the imposing German director Margarete von Trott are finally returning to French screens. True, it's hard-hitting cinema with a discernible political conscience, but it's also the kind of committed film that's rare these days. The engagement of the French actor and director Alain Cuny was more spiritual. In the early 1990s, an interesting and harsh film was released from it, Annunciation made to Marywhich you could allow yourself to be enchanted by today.
The other two returning films are hardly older. Captain Flam nostalgia will surely wash over you while watching it Revenge of the Humanoids Albert Barier. And the utopia of a peaceful exit from the crisis that Iran is currently experiencing will not seem more likely to you after what you have seen or seen again Iranian woman Neharom Azarbayani, first distributed in France in May 2015.
---
and I Simon Coulibaly Gillard (Belgium, Drama, 1:30, distributed in 20 copies) with Marie-José Cocora, Patricia Egnabai and Junior Asse
Azores Andreas Fontana (Switzerland, Drama, 1:40) with Fabrizio Rongione, Stephanie Cleo and Carmen Iriondo
Vision of a butterfly Maksym Nakonechnyi (Ukraine, drama, 1 h 47) with Rita Burkovskaya, Lubomyr Valivots and Myroslava Vytryhoska-Makar
Halloween is over David Gordon Green (United States, Horror, 1:51) with Jamie Lee Curtis, Kyle Richards and Andy Matichak
Harkis Philippe Faucon (France, War, 1h 22m, 100 copies distributed) with Theo Cholby, Mohamed Muffoc and Pierre Lotten (review)
Innocent Louis Garrel (France, Comedy, 1:40) with Roshdi Zem, Anouk Greenberg and Noemi Merlan
Jack Mimun and the secrets of Val Verde Louis Colbaud-Justin and Malik Bentaglia (France, adventure comedy, 1:42) with Malik Bentaglia, Josephine Japy and Jerome Commander
Penelope my love Claire Doyon (France, documentary, 1:28)
Le Petit Nicolas What are we waiting for to be happy? Amandine Fredon and Benjamin Massoubre (France, animation, 1:22, 500 copies distributed)
Samurai Academy Chris Bailey, Mark Koetsier and Rob Minkoff (United States, animation, 1:37, 564 copies distributed)
Simona Journey of the century Olivier Daan (France, Biographie filmique, 2:20, 620 copies distributed) with Elsa Silberstein, Rebecca Marder and Elodie Boucher
The time is up Vincent Deutre and Julien Teuve (France, documentary, 1:24)
A good start Agniesz Molia and Xabi Molia (France, documentary, 1:39)
Covers
Annunciation made to Mary (1991) Alain Cuny (France, Drama, 1:31) with Alain Cuny, Roberto Benavente and Christelle Shallab
Retrospective Margarete von Trotta (1976-1986) Margarete von Trotta (Germany, drama): The lost honor of Katarina Blum, The Second Awakening of Krista Klages, Lead years and Rosa Luxemburg
Revenge of the Humanoids (1982) Albert Barillier (France, animation, 1:39)
Iranian woman (2011) directed by Negar Azarbayani (Iran Drama 1:42) with Shaiest Irani, Kazal Shakeri and Homayun Ershadi