Theater, an early vocation Rosina Sarah Bernard
Rosine-Sarah Bernard (H will follow) was born to a Dutch courtesan and an unknown father in September or October 1844 in Paris. It is impossible to know the exact date of his birth because his birth certificate was burned in the Paris City Hall fire in 1871. This already gives the character a mysterious character.
Sarah lives her childhood alone in Brittany with a nanny. His mother then sent him to a boarding school in Auteuil and then to the Grand-Champ monastery in Versailles. There she discovers her vocation to the theater, playing the role of the angel Gabriel for a play written in honor of the archbishop.
Too strong a character for the Comédie Française
Thanks to her aunt's lover, the Duc de Mornay (half-brother of Emperor Napoleon III), she attended sculpture and painting courses. In 1859, she entered the Conservatory of Dramatic Art by reading inspired two pigeons Jean de La Fontaine. In 1862, she joined the Comédie-Française, but her hot-tempered nature inflamed and confused its members. In 1866, Sarah hit one of the members and was expelled from the prestigious institution. Meanwhile, she gives birth to a son, her only child, after an affair with a Belgian nobleman.
Despite his dismissal from the Comédie-Française, his reputation is not tarnished. She interacts with wonderful people, artists and writers, including George Sand and Alexandre Dumas. His most famous picture was taken by Nadar, the company's official portrait artist at the time. Any self-respecting socialite must have passed through his studio. Sara Bernhardt signs a contract with the Théâtre de l'Odéon. She triumphs in the role of queen Ruy Blas Victor Hugo. The leader of romanticism calls his actress "The Golden Voice" and allows her to become a star. Other nicknames will follow, such as "Divine" or "Scandalous". Not everyone likes his slender silhouette. Less complimentary than his contemporaries, Alexandre Dumas suggests that she looks like a "sponge on a broom."
>>> Victor Hugo and Napoleon III: why so much hatred?
Extravagance and political positions
Sara Bernhardt does not hesitate to take her political positions. When Paris was besieged in 1870, she turned her theater into a military hospital. After the Commune, she defends the anarchist Louise Michel. During the Dreyfus case, she publicly demonstrated her support for Emile Zola.
In 1878, during her tour of London, which made her the first entertainment star (she gave 37 interviews the day after her arrival), the public witnessed her eccentricity. Visiting the capital zoo, she brings a cheetah and a chameleon on her shoulders. She later adopts a crocodile that outwits her Bichons, and a boa constrictor that tragically dies after swallowing her couch cushions.
The height is ridiculous, the actress does not always sleep in her bed. No, sometimes she prefers to lie down in a pink wooden coffin lined with white satin to find sleep… not yet eternal.
Sarah Bernhardt in the male role
For her, eccentricity and classics are not mutually exclusive. So Sara Bernhard returns to play at the Comédie-Française. She skillfully Phaedrus root or Ernani Victor Hugo. In 1880, she resigned to start her own company. She travels with concerts all over the world, in London, Copenhagen, as well as in Russia and the United States. Lady with camellias triumph on Fifth Avenue. The star will conduct at least seven American tours, and she is paid more than generously: 5,000 gold francs per performance, which is equivalent to 20,000 euros today. At that time it was unheard of!
In 1893, the actress took over the management of the Theater of the Renaissance, founded in 1838 by Victor Hugo and Alexandre Dumas, and then of the Theater of Nations in 1898, which she renamed the Sarah-Bernhard Theater after her name. She writes several plays herself. At the age of fifty years, she plays the role of young men in Lorenzaccio Alfred de Musset, Hamlet Shakespeare or L'Aiglon Edmond Rostan.
>>> Paris Commune: Louise Michel, Jules Valles, Courbet… Rebels
On stage for the rest of his life
At the very end of the 19th century, Sara Bernhard witnessed an incredible revolution: the invention of cinematography by the Lumiere brothers. A true jack of all trades, she can't miss. She should be on stage. In 1900, she became a film actress here, starring in a film Hamlet's duel Clement Maurice. She plays the role of… Hamlet! In 1914, as a reward for her great work, she received the Legion of Honor.
After leading roles in countless tragedies, a dramatic moment in his life comes. In 1915, a surgeon amputated his right leg due to bone tuberculosis. She is 70 years old, one leg is missing, but she continues to perform on stage, even if she has to perform while sitting. His motto, let's recall, "When even! ". Nothing stops him. She even visits soldiers on the front lines of the Great War in a sedan chair.
Sometimes she gets up and plays while standing, she is helped by a wooden leg, which she cannot stand. One day, Sasha Gitri hears the traditional knock three times that opens the room and exclaims: "Here she is! ". If he always has a word to laugh, then the author and director are no less generous with compliments. He describes her as follows: "A fabulous, legendary character. An incomparable actress, absolutely brilliant. I would even say more: brilliant at will. "
Right in the middle of filming Gitri, Seer, that the "sacred monster" of the theater is beginning to show signs of fatigue. She could no longer tolerate the attacks of uremia due to acute kidney failure, from which she died on March 26, 1923. Sarah Bernhard died in her son's arms in Paris at the age of 79. A century later, his legend is alive and well!
Read also :
The Paris Commune: Why did the Parisians revolt?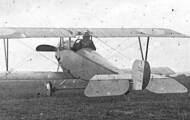 The Great War: Duel in the Sky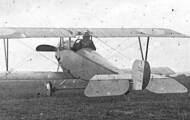 The Great War: Duel in the Sky